Membership Form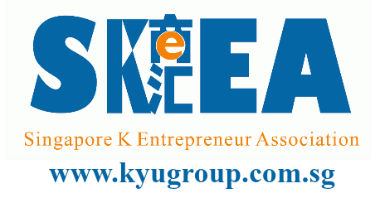 Are you a budding Entrepreneur interested in understanding the markets and gain a competitive edge over your competitors?
Are you a Professional or a Key Decision Maker in your company looking to drastically increase sales and profitability?
Are you a Business Owner wanting to enhance and elevate you and your company's professional image?
Are you a distributor looking to form almost instant distribution networks?
Or do you just simply want an opportunity to gain a foothold in the local and International Markets?
If you answered 'yes' to any one of those questions, SKEA wants you! Join SKEA today and learn how to take advantage of all your overlooked and undervalued assets and  opportunities and learn how to transform them into new Profitable ventures and/or stepping stones for you and your Business!
Kindly fill up the form below to register as a Member today!
Just 3 steps for join our Group :
1.Transform Member Fee to Our Account :
May Bank / kyu Group Pte. Ltd.
A/C: 04221063808
Kovan Branch
2. Send your transform receipt to our E-mail or Contact Us  :
Office Number                                                  6522 7706
For General Enquires                                      info@kyugroup.com.sg
For Membership Enquires                              membership@kyugroup.com.sg
3. file in below form: